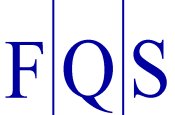 Food Quality Services
ABOUT US
We are an independent consultancy and training organisation that specialises in providing quality assurance and food safety services to the food industry.
We were established in 1992 and work for a range of organisations, from small businesses to blue chip multi-nationals.
Our services cover three main areas:
We are an accredited training centre for The Chartered Institute of Environmental Health (CIEH) and The Royal Society for Public Health (RSPH) and are therefore able to offer a range of nationally recognised Food Safety, HACCP and Training qualifications:
| | | |
| --- | --- | --- |
| | | Consultants List |
We are also listed by the the U.K. Institute of Food Science and Technology (IFST) as providers of consultancy services for food safety systems.
Our Senior Partner and principal trainer/consultant is Tony Pallett.
Tony is a Fellow of the Royal Society for Public health and a Member of the Institute of Food Science and Technology. He has over 30 years of experience in the food industry and, during this time, has built a solid reputation as a trainer and consultant in food quality and safety systems.
If you would like to see what our clients think about our services then please take a look at these recommendations.
Our operations are not limited to the UK and we are happy to work with organisations throughout the world.
To date we have helped clients in Azerbaijan, the Cayman Islands, China, Czech Republic, Finland, France, Georgia, Indonesia, the Irish Republic and Norway.
Our clients include:
The Abergavenny Fine Food Co.
Alpro (UK)
Anglo Beef Processors
BP
Burton's Foods
Cadbury
Delifrance (UK)
Del Monte
Danone
Dovecote Park
Edinburgh Smoked Salmon Co
Elisabeth the Chef
English Provender
Hilton Meats Retail
HJ Heinz
HP Foods
The Jacobs Bakery
KP Foods
Loseley Icecream
Makro
McCain
McVitie's
Müller Dairy
Northern Foods
Pepsico International
Pinneys of Scotland
Premier Foods
Pukka Pies
RF Brookes
S & A Foods
Smiths Flour Mills
Solway Foods
Thorntons
Unilever UK
Uniq Prepared Foods
Yoplait Dairy Crest
---